Top Ten Tuesday is a weekly meme hosted by
The Broke and The Bookish
where we share our top ten of a particular topic. I haven't participated for a while but I'm joining in the fun again now :)
This week's topic is:
Favourite Debuts
Most of the books I read up until 2 years ago weren't debuts but here are some I've read since then and loved!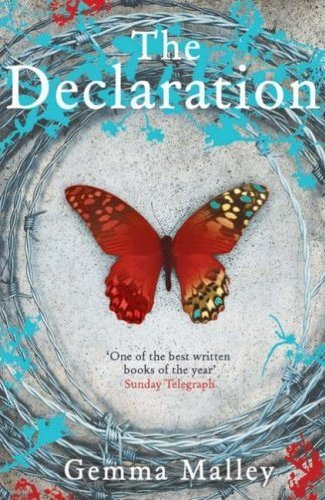 The Declaration by Gemma Malley
This one introduced me to the dystopian genre and was really well written with a very believable world spun. I'm currently reading the third and final book in the series, The Legacy.
Anne Of Green Gables by LM Montgomery
I love Anne and her world in Avonlea, it's just so comforting to read like returning to an old friend. I still think this is Montgomery's best book.
When I read Matched in December, I thought it was amazing! The writing was just so beautiful and I was really able to empathise with the characters. I was completely consumed in it. I can't wait to read the sequel Crossed when it's released and any other books by Condie.

Little Women by Louisa May Alcott
The four March sister's story is wonderfully heart warming and every young girl should read it! It really puts a smile on my face.
This loose fairy tale retelling of Sleeping Beauty had such a sweet and touching romance but it is Melanie Dickerson's masterful writing and way of spinning the story that makes this one stand out for me. I adored it!


Susan Coventry's historical description is fantastic and I really enjoyed it as I was able to get into the heads of the characters really well.
The Goose Girl by Shannon Hale
I love Shannon Hale's incredible lyrical and descriptive writing and The Goose Girl's story is beautiful.
Between Two Seas by Marie Louise Jensen
Marie Louise Jensen is one of my favourite authors and I really liked the unusual Danish setting for this one.
I featured Heidi in my Wonderful Wednesday's post last week and it's such a charming story that has became a beloved classic.
Girl Missing by Sophie Mckenzie
This one is really fast paced and thrilling with lots of action accompanied by brilliant suspenseful writing!
What are your favourite debuts?