In celebration of the Royal Wedding on Friday I thought I'd do a special Daily Dose even though you might be feeling Royal Weddinged-out!
I had all my family around to watch the wedding and I was glued to the TV from the time all the guests started to arrive. Wasn't Kate's dress beautiful and the whole thing so romantic? I hope everyone who had to get up in the early hours of the morning thought it was worth it. Here are some of my favourite photos:

THAT dress! I actually got so excited when she came out the hotel It was gorgeous and it really suited Kate in its pretty simplicity without being
over the top.


Crowds outside Buckingham Palace- no wonder Kate said 'wow!'

The kiss that everyone came to see...
The perfect end to a perfect day..... I love the just wed sign!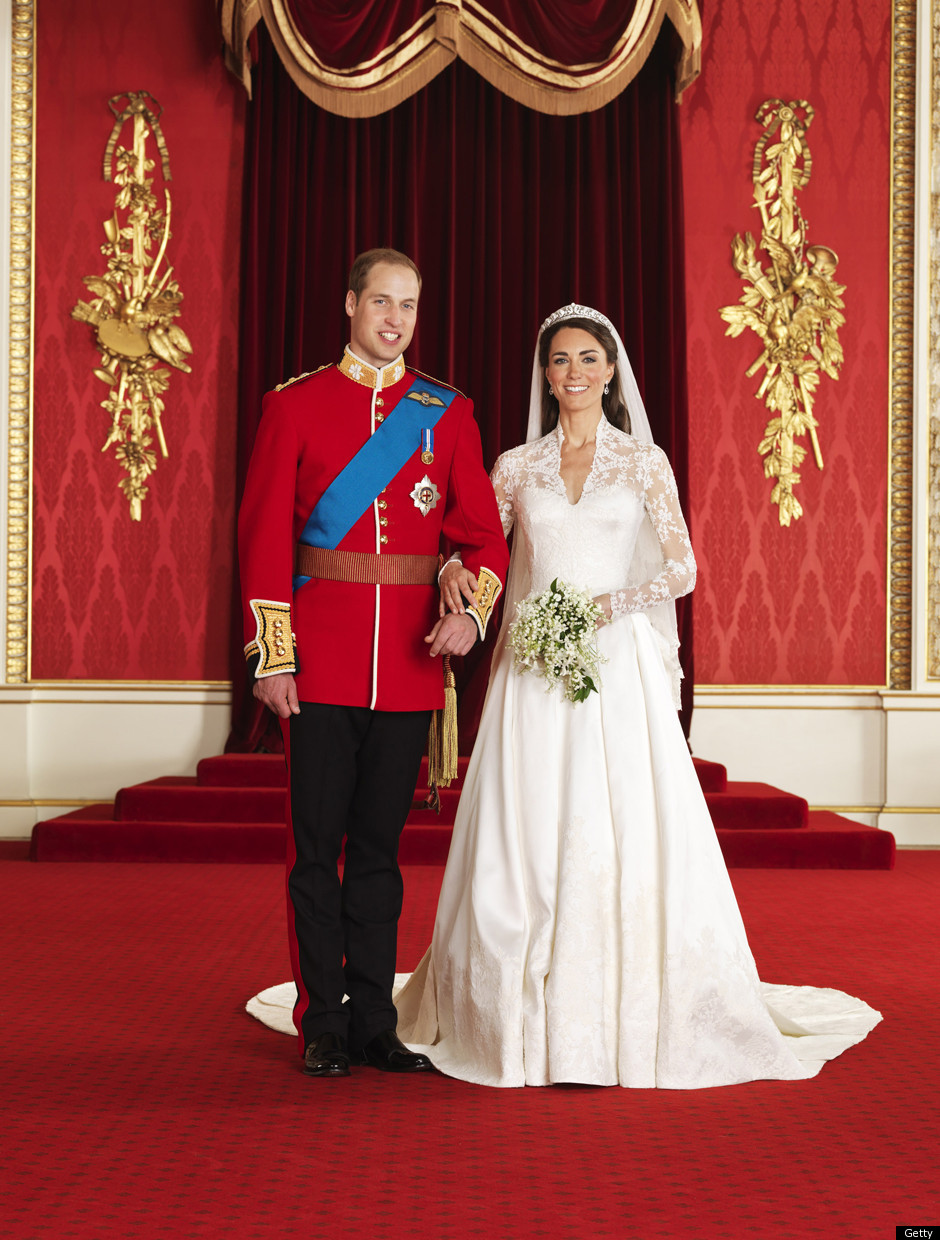 Awww....

The official photo
I love how everyone's looking forward all nicely and then one of the page boys is leaning forward mischeviously. They were adorable in their outfits! The flow of the dress is also wonderful because you can see the embroidery.